Sale price
$63.75
Regular price
$85.00
No International Orders are allowed for this item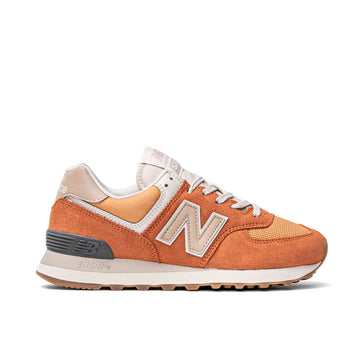 W 574 'Orange'
Product description
Order and exchanges
Product reviews
The comfortable shoes from Sneakers New Balance WL574RCD are perfect choice for any daily outfits. These shoes will add style to your Waredrobe. Put them on & go for a walk, work or explore new places. You decide! The shoes are kept in color: Pink, the upper is made of: Suede, the lining is made of: Textil and offers comfort and convenience for your feet. The whole thing is rounded off with a sole made of: Rubber.
Choose the shoes that best suit you and let Sneakerpeeker make you happier
At the moment, we are only accepting orders within the United States. Merchandise availability is subject to change. Once the order is placed, the order cannot be changed. We have the right to decline orders if the customer information cannot be verified. In the case that the order is cancelled, we will refund to the original payment method.

We do not offer exchanges. If you want the item you purchased in a different size or color, you will need to place a new order and return the unwanted item for a refund.
Liquid error (sections/nosto-product line 1): Could not find asset snippets/nosto-element.liquid Liquid error (sections/nosto-product line 2): Could not find asset snippets/nosto-element.liquid Liquid error (sections/nosto-product line 3): Could not find asset snippets/nosto-element.liquid